Selected Works for Direct Sale
on This Page
Identify and Purchase with
Paypal Button
or Send
Certified Check, Personal Check,
Money Order to
Stephen Neil Gill
P.O. Box 151496
Cape Coral, FL 33915
All Other Works are Exclusive Gallery Sales
Please Inquire for Purchase Details

stephengill@live.com
In Honor of Phil Katz developer of PK Ware Compression File 8"H x 10"W x .75"D Acrylic on Canvas 2009
PK Zip File Information
This format is designed for cross-platform data exchange and efficient data storage for a set of related files. ZIP_PK is a de facto industry standard, developed, maintained, and openly documented by
PKWARE
. The original version of the format was developed by Phil Katz (hence the "PK" in PKWARE). ZIP_PK combines data compression, file management, and data encryption within a portable archive format. A ZIP file is a package containing one or more files, usually compressed and sometimes encrypted. The basic structure consists of a sequence of chunks comprising a "local file header" followed by the file data (after compression and/or encryption) followed by a chunk known as the "central directory," which lists the files in the package along with key metadata to support their extraction, decryption, etc. Over the years the format has been extended by PKWARE to adapt to new expectations of users and to changing technology, for example, to allow improved methods for compression and encryption, to support larger file sizes, and to support UNICODE UTF-8 for filenames.
Reference Library of Congress
Initial Version 0.8 date 1-11-1989
Reference History
http://www.liquisearch.com/pkzip/history/version_history/pkzip
Chronicle 40"H x 30"W x .75"D Oil, Micaceous Iron Oxide, Canvas 2018
Face 14"H x 11"W x .75"D Acrylic on Canvas
One Line Heart 12"H x 12"W x 1.5"D Liquid Acrylic, Canvas 2005
48"H x 48"W x 1.5"D Acrylic, Canvas 2005
Tutti-Frutti 6"H x 4"W x 1.5"D Acrylic, Canvas 2009
Acid Rain 20"H x 16"W x .75"D Oil, Acrylic, Canvas 2005
EXCLAMATION! 20"H x 16"W x .75"D Mixed Media, Canvas 2017
Tripping Astronaut 18"H x 24"W x .75"D Oil on Canvas 2016
Tripping Astro
n
aut
French Kissed Gray Fox
Uncontrollably Giggled
Along with Green Mouse
The Carpet Sank
From Weight of
Smoked Fish
At Journeys End
American Flamingo
Flew into Purple Dusk
On Her Pink Shetland Pony
Named Robin

Face Terrain A-Z 48"H x 36"W x 2.5"D Latex, Enamel, Micaceous Iron Oxide 2005
12"H x 9"W x .75"D Acrylic, Gel, Metallic Acrylic 2011
Psychopath Clown 10"H x 8"W x .75"D Acrylic, Canvas 2009
Come-Hither 54.5"H x 75.5"W Oil, Unstretched Canvas 2016
Creatures 11"H x 14"W Metallic Acrylic, Acrylic, Canvas 2015
Receptors 24"H x 18"W x .625"D Acrylic on Stretched Canvas 2o15
Face 24"H x 20"W x .75"D Acrylic, Acrylic Ink, Canvas, 2005
Brewing Storm 36"H x 24"W x .6"D Oil, Canvas, 2015
Folklore 16"H x 12"W x .625"D Oil, Canvas 2105
Burnt Store Road 16"H x 20"W x .624"D Oil, Canvas, 2015
13 Hops 12"H x 16"W x .675"D Oil on Canvas 2015
Face 8"H x 10"W x .75"D Acrylic, Micaceous Iron Oxide, Canvas 2016
Face Four Eyes 10"H x 8"W x .75"D 2016
dork 8"H x 10"W Acrylic, Canvas 2016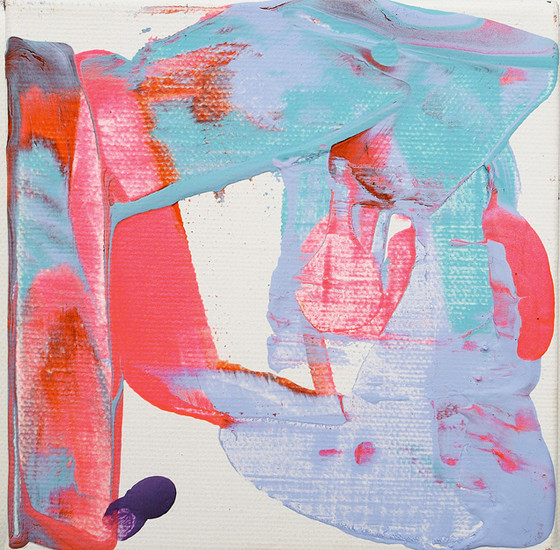 Transexual Bull 5"H x 5"W x 1.5"D Acrylic, Canvas 2016
Splice 48"H x 30"W x 1,5"D Oil on Canvas 2017
4"H x 6"W x 1.5"D Acrylic, Oil 2017
Creatures 20"H x 16"W Acrylic, Canvas 2017
Face: Scatter Brain 14"H x 11"W x .75"D Acrylic on Canvas 2017
Creature Magnified 24"H x 18"W x .75"D Acrylic Canvas 2016
Face 5.5" x 5.5" x 1.5" Acrylic, Metallic Acrylic, Micaceous Iron Oxide 2009
Untitled Two 4"H x 4"W x 1.5"D Panels = 4"H x 8"W Acrylic, Metallic Acrylic, Canvas 10-18-2005
Untitled 4"H x 4"W x 1.5"D Acrylic, Canvas 2009
Face 36"H x 18"W x .75"D Acrylic, Graphite, Oil, Canvas 2017
Face The Heart Of Modigliani 10"H x 8"W x.75"D Acrylic, Canvas 2017
Sam Francis Tribute 12"H x 12"W x 1.5"D Acrylic, Acrylic Ink, Canvas 2005
18"H x 36"W Acrylic, Micaceous Iron Oxide, Canvas 2017
Creatures 16"H x 12"W x .75"D Acrylic, Canvas 2017
Eye Heart Face 12"H x 12"W x .5"D Acrylic, Acrylic Ink, Canvas 2004
Watchful Eye 20"H x 24"W x .75"D Acrylic on Canvas 2018
Creatures 24"H x 18"W Acrylic, Metallic Acrylic, Canvas 2018
Aomame 11"H x 14"W x .75"D Oil on Canvas 2018
Climate Change 40"H x 30"W x 1"D Oil on Canvas 2019